CORONAVIRUS For more information concerning VAT support measures

Experts Accountants
Tax advise
We observe strict deontology,
two of our obligations being
lifelong learning and professional secret.
Contact us
Founded in 1980 by Mr. Willy De Mot and registered with the Institute on May 7th, 1987, our company guarantees that any tasks set shall be carried out with an utmost care.
With our analysis and our digital communication (e-mail, scanner, online accountancy, etc.), we guarantee good management of your property and its flourishing.
Our payment is calculated under contractual terms or based on a tariff. You keep the control on the prices, our remuneration is to be calculated by mutual consent.
Your trust is our primary goal. All of our collaborators are directly accessible through mail or phone.
The title Expert-Accountant is secured by law as of February 21st, 1985, in connection with the revision reform of the companies. The new law of April 22nd, 1999, regarding the accountancy and tax professions, reinstates the provisions regarding the 1985 law and provides for the title of Tax Advisor.
All kinds of accountancy, full or partial, from the independent trader to that of an international company.
Whether a company or a physical person, establish a code of action to avoid paying unnecessary taxes, observing the laws in force.
Advice with regard to the choice of juridical form and drafting of statutes when creating your company or association.
Thanks to a colleague of Mr. De Mot – father, that is more than forty years ago, I have entrusted my entire accountancy keeping to his good cares. I must admit, that I can only congratulate myself on that…
Our mutual history dates back 25 years, based on mutual trust and credulity. The De Mot company evolved and makes use of advanced software tools. As to the expertise, Daniel follows his father's steps.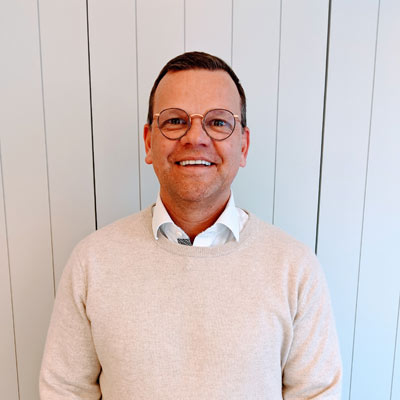 Daniel De Mot
Daniel has been around since a very early age. His father, founder of the company, handed down the passion to the profession. He has been working for the company since 1990. He took the lead in 2001, giving a boost to the company's rating up to 141st place in 2006 from 1.272 in 2001 in Trends research barometer.
Our second office Boulevard de la Woluwe 46
1200 Woluwe Saint Lambert
Phone: +32 2 762 96 26
Email: info@fidudem.be